Election 2015: Election shocks as big names go.
It was billed to be one of the most unpredictable elections in generations – and that it has been. There have been some shock results throughout the night, with several household names losing their seats. Here's a rundown.
The scale of Lib Dem losses was perhaps most epitomised by Vince Cable's defeat in Twickenham, a seat he had represented since 1997. One of the party's most senior figures, Mr Cable served as business secretary in the coalition government. But he was ousted from his seat by Conservative candidate Tania Mathias, who beat Mr Cable by 25,580 votes to 23,563. Mr Cable blamed a campaign of "fear" by the Tories. He said it had been a terrible night for the Lib Dems all over – but he was sure the party would "bounce back".
Danny Alexander, Liberal Democrat.
The highest ranking politician in Scotland to lose his seat in this election. Danny Alexander, as Lib Dem chief secretary to the Treasury, was at the heart of the coalition – effectively Chancellor George Osborne's deputy. He only joined Parliament back in 2005, winning in Inverness, Nairn, Badenoch and Strathspey – a seat he's now lost to the SNP's Drew Hendry, by more than 10,000 votes. Mr Alexander said he would "always be proud of the difference I and my party have made to the country in the last five years".
Douglas Alexander, Labour.
It was the first high profile loss of the night, in Paisley and Renfrewshire South. Douglas Alexander – Labour's foreign affairs spokesman and campaign co-ordinator – lost to 20-year-old student and SNP candidate Mhairi Black, with a massive swing of 26.9% to the party. It had been a "difficult night" for Labour, he said. "Scotland has chosen to oppose this Conservative government but not place that trust in the Labour Party. It will be our responsibility to re-win that trust in the months and years ahead," he said.
Jim Murphy, Labour.
Labour's leader in Scotland Jim Murphy, also found himself a casualty of the SNP's sweeping gains throughout Scotland, losing in East Renfrewshire by more than 4,000 votes. Speaking after the result, Mr Murphy – who'd held the seat for almost 20 years – said it was an "enormous" moment for the SNP, but he vowed that "the fightback starts tomorrow". He's since faced calls from some within Labour to resign as leader, a role he took on in 2014.
Ed Davey, Liberal Democrat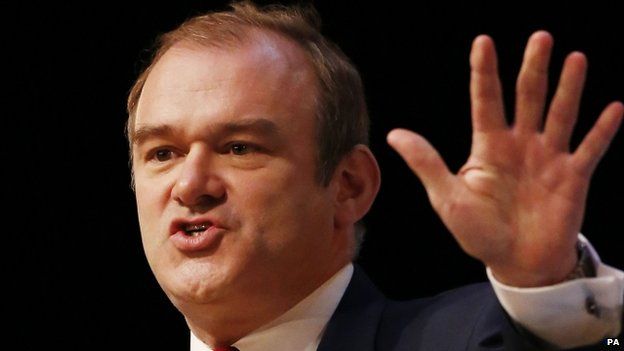 Lib Dem Energy Secretary Ed Davey's defeat in Kingston and Surbiton was another big loss for the party. The cabinet minister was beaten by the Conservatives' James Berry, by almost 3,000 votes. Mr Davey, who had represented the area since 1997, said the Lib Dems had "paid some price" for joining a coalition government but he had "lost on Conservative warnings" of a Labour-SNP government.
Simon Hughes, Liberal Democrat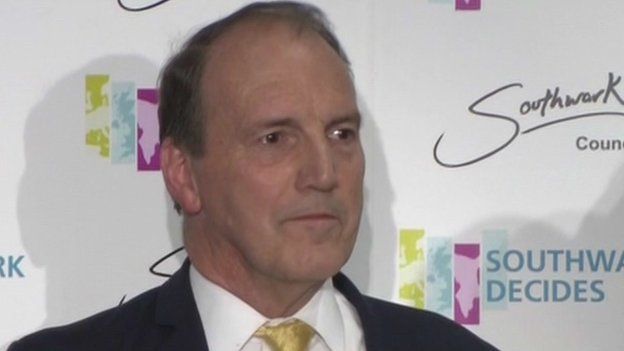 Simon Hughes' 32-year Commons career came to an end on Friday morning, when he lost his Bermondsey and Old Southwark seat to Labour – compounding a very bad night for the Lib Dems. The 63-year-old was one of the party's most senior figures, serving as deputy leader for a time. He also contested the party leadership (unsuccessfully) twice, and stood as the Lib Dem candidate for London Mayor in 2004.
Charles Kennedy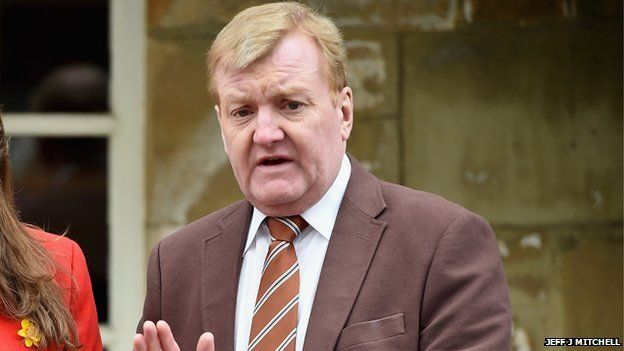 Charles Kennedy was another senior Lib Dem to suffer at the hands of the SNP. The former Lib Dem leader had represented the Scottish constituency of Ross, Skye and Lochaber for 30 years – but in a blow to the party he lost by more than 5,000 votes. Following the defeat, Mr Kennedy said it had been "the greatest privilege of public life to represent the constituency".